How many of the great ideas didn't come to our mind while stirring the spoon in a cup of coffee? Or how many promising projects didn't start from an informal and fun meeting between co-workers? For this reason, here at Cendio, our team works on companionship among colleagues with moments of collective distraction.
For a better understanding, here in Sweden it is very common for companies to adopt Fika. If you've never heard about it, Fika is what we call breaks from work, taken one or more times a day. It's the moment when people stop working to do some activity together, which can be playing a game, having a coffee, eating food, or just chatting.
The corporate culture in Sweden is generally very close to its employees and not very hierarchical. That's why leaders and CEOs also participate in these "technical stops", trying to get everyone together, during these relaxing moments, to have better ideas to solve the problems they face in front of the computer.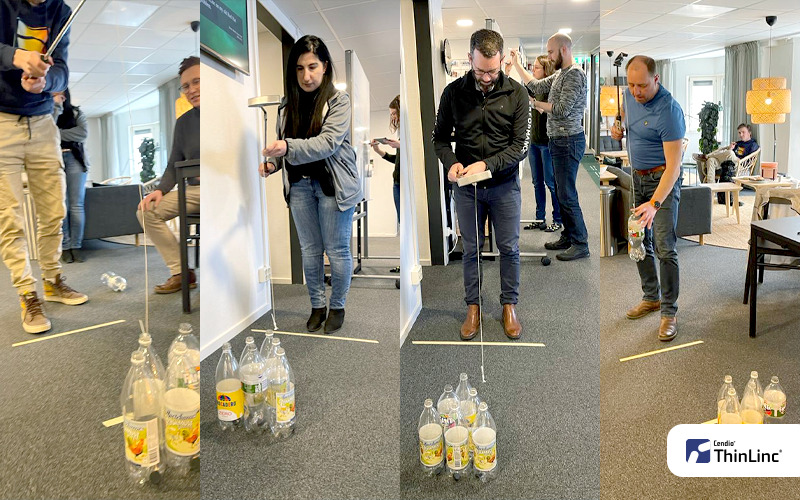 Fredagskul, a bigger and funnier Fika
In addition to having Fika every day, at the end of the week, the Cendio team activities are a little different: we have even more fun with Fredagskul! In other words, on Fridays, we get together to play some games. For example, in one of these meetings we were playing fishery, which is part of a competition in pairs. Each week, a different pair is responsible for the challenge.
As you've just seen, the Cendio team doesn't just live only on computers! Like Fika and Fredagskul, we also have a monthly meeting that is a little different from the conventional one. Once a month, we gather the team in a reunion that starts with a breakfast at the company, followed by a meeting throughout the morning. In the late afternoon, we do some nice activities together, like Padel, and then we go to a restaurant. Each month our activity is different.
Since we started doing that, we noticed that our workers become increasingly united, interactive, happy and, of course, have more energy to solve day to day problems.