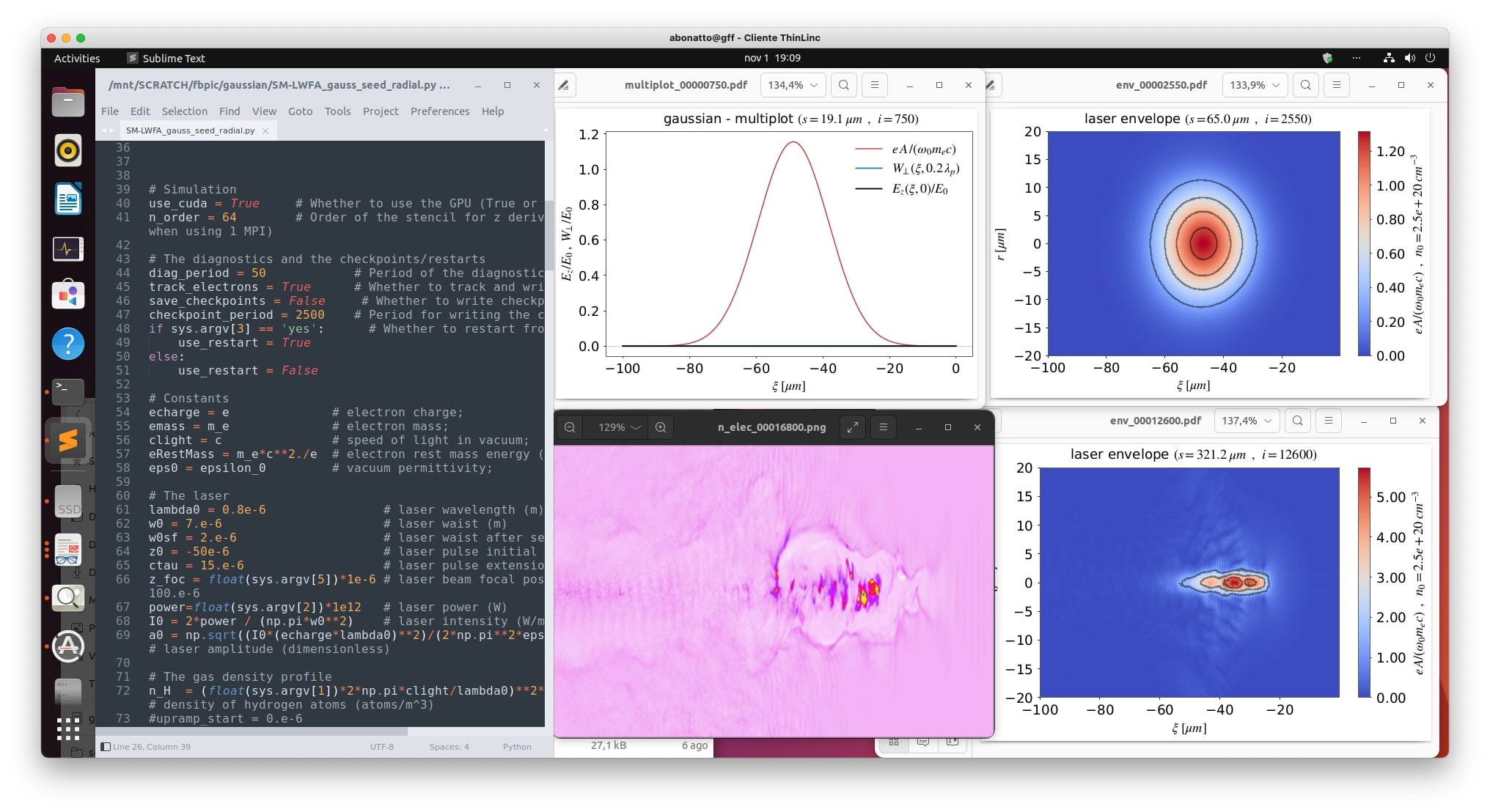 ThinLinc and High-Performance Computing (HPC): Remote Graphical Access Revolutionized
High-Performance Computing (HPC) plays a pivotal role in numerous scientific and engineering domains. From analyzing vast datasets to executing intricate simulations and visualizing complex models, HPC clusters are essential tools. However, unlocking the full potential of these clusters often goes beyond command-line operations—it requires the deployment of powerful graphical applications adept at handling extensive and intricate datasets.
Renowned across the globe, ThinLinc stands out for its prowess in providing secure, high-performance graphical access to remote Linux desktops and applications. A standout feature of ThinLinc is its capability to accelerate graphics on the server side for OpenGL applications through VirtualGL. This ensures fluid performance even for the most graphically-intensive tasks, making ThinLinc a favored choice for HPC environments.
Prominent graphical applications that highlight the importance of ThinLinc in HPC include:
Paraview and VisIt: Visualization tools essential in fields such as fluid dynamics and material science, making large-scale data visually comprehensible.
Chimera and PyMOL: Central in bioinformatics and molecular modeling, these applications aid in the visual analysis and interpretation of molecular structures.
MATLAB and GNU Octave: Renowned platforms for intricate numerical computations, they offer tools for visual representation of data arrays, plots, and matrices.
GROMACS: A leading name in molecular dynamics, it aids researchers in visualizing and understanding atomic motions in expansive systems.
VMD (Visual Molecular Dynamics): A visualization tool for displaying, animating, and analyzing large biomolecular systems.
AMS (Amsterdam Modeling Suite) from SCM: An integrated suite offering a range of computational chemistry and material science solutions, with extensive visualization capabilities.
With the increasing demand for graphical fidelity and data throughput in these applications, ThinLinc's ability to provide accelerated graphics using VirtualGL is transformational. It guarantees users can access and operate these applications remotely without a hitch in performance.
The widespread adoption of ThinLinc by global HPC centers speaks volumes not just about its cutting-edge capabilities, but also its ease of administration. The streamlined deployment and management processes enable system administrators to incorporate and uphold ThinLinc across vast HPC infrastructures seamlessly.
In conclusion, by offering enhanced remote graphical access to Linux environments coupled with accelerated graphics capabilities, ThinLinc is reshaping the benchmarks in the HPC domain.
ThinLinc: Graphical Access to Cloud HPC Made Seamless
Ensuring smooth graphical access to Cloud HPC is crucial. We are deeply committed to making this a reality. We are actively collaborating with cloud providers, aiming to enhance the user experience by providing intuitive graphical access to cloud resources. Our vision is clear: to make Cloud HPC accessible and efficient for all. As we journey forward, we remain open to forming strategic partnerships and collaborations. If you share our passion for innovation and are interested in joining hands, let's revolutionize the HPC cloud experience together.
Optimized Access to Data-Intensive Linux Applications
Data-rich Linux applications, especially those demanding intricate visualization and tailored for remote operation, present unique challenges. Recognizing this, ThinLinc is dedicated to forging strong partnerships with Linux application providers, be they proprietary or open source. Our mission is to streamline and enhance the user experience, ensuring efficient, seamless access to these robust tools. We are actively seeking to expand our collaboration network with application providers who share this vision.
Current Partnerships:
If you're a Linux application provider looking to elevate the remote graphical access experience for your users, let's join forces.
Experience the Power: ThinLinc HPC Demo
Curious about how ThinLinc performs in an HPC environment? We offer personalized demo environments tailored for HPC enthusiasts. Whether you'd like a firsthand experience on our cluster located in Sweden or prefer an external cloud provider setup, we have you covered. It's not just about watching; it's about driving and feeling the capabilities of ThinLinc in a high-performance computing scenario.
Additionally, if you're unable to engage with our live demos, we've got you covered. Recorded demos from our HPC Webinar Series are readily available for you to experience the potency and flexibility of ThinLinc at your convenience.
Take the first step to revolutionize your HPC experience. Reach out and dive into the world of ThinLinc HPC demos.
Join: ThinLinc HPC Conversation!
Engage in our Community Forum to discuss insights, share experiences, and connect with fellow HPC enthusiasts.
https://community.thinlinc.com/tag/hpc
Learn more: ThinLinc HPC Blog
Delve into the world of HPC with our specialized blog section. Discover insights, innovations, and expert opinions tailored for the HPC enthusiast in you!
https://www.cendio.com/category-blog/high-performance-computing/
Get inspired: ThinLinc HPC Webinar Series
Dive deep into the world of High-Performance Computing with our exclusive webinar series on ThinLinc and HPC. Uncover cutting-edge insights, best practices, and groundbreaking developments that are shaping the future of remote graphical access. Don't miss out – click now to join the conversation!
https://www.youtube.com/watch?v=3m64-3JgSpg&list=PLXOK6XjgmOFxcDSoKDKPCYz5rcv7RwlJ6
Explore: ThinLinc HPC Customer Videos Playlist
Experience HPC in action with our ThinLinc Customer Videos Playlist. Dive in to hear firsthand accounts, success stories, and expert demonstrations from our valued clients! Have an HPC story or demonstration to share? Contribute to our ThinLinc Customer Videos Playlist! Reach out to us and send in your video to be featured alongside industry experts and innovators.
https://www.youtube.com/watch?v=dxKZbXaIb0U&list=PLXOK6XjgmOFw-EPwoQNZdrEIKYgNp12WL
ThinLinc HPC Events
Our Continued Presence in Key HPC Events
We've been committed to the High-Performance Computing (HPC) community through our active participation in key events over the years. Below is a glimpse of our past and upcoming engagements:
SC23, Denver, USA, November: We're gearing up to actively engage in this pivotal HPC event, ensuring our legacy of knowledge-sharing and collaboration continues. For more details, visit SC23's official site.
USRSE Conference, Chicago, USA, October 2023: Our participation is accentuated by our sponsorship, underlining our commitment to the broader HPC and research software community. Learn more about the conference at the USRSE website.
Cray User Group 2023, Helsinki, Finland: Alongside our participation, we proudly sponsored this influential event. One of the notable highlights was our presentation titled "High Performance Remote Linux Desktops with ThinLinc" by Pierre Ossman, ThinLinc product owner at Cendio AB. In this presentation, we emphasized ThinLinc's scalability, its transformative role in research workflows, and its foundation on open-source components. The key discussion revolved around how CUG member sites have leveraged ThinLinc to offer users a seamless experience, right from data retrieval to post-processing, all within a "Remote Research Desktop" environment. The power of this environment is such that it allows users to run interactive applications, manage job submissions, and even execute jobs in a batch system. A testimony to our dedication towards open-source projects is evident as Cendio, the driving force behind ThinLinc, has been a leading contributor to projects like TigerVNC and noVNC among others. For an immersive experience, you can view the presentation here and for more on the event, visit the CUG 2023 website.
ISC 2023, Hamburg, Germany: Immersing in the global HPC scene at this prestigious conference, we both shared and gained pivotal insights.
Teratec Forum 2023, Paris, France: We made our mark by joining significant discussions on HPC breakthroughs.
SC22, Dallas, USA, 2022: Our involvement at SC22 was marked by a special presentation at the Combined International Workshop on Interactive Urgent Supercomputing (CIW-IUS). This initiative has strong ties with the Interactive High-Performance Computing Workshops and BOFs team. Learn more about CIW-IUS here and the Interactive HPC efforts here. Our presentation, "Lightning Talk: Enabling High Performance Remote Research Desktops with ThinLinc", highlighted the vision and realization of a high-performance desktop by Indiana University using ThinLinc. For a deeper dive into our presentation, visit SC22's official site.
Teratec Forum 2022, Paris, France: We furthered collaborations and networking through our active engagement.
ISC 2022, Hamburg, Germany: We reiterated our unwavering dedication to the HPC community through our presence and dialogue at this premier event.
CARLA 2020, Latin America: We bolstered our participation with sponsorship and three insightful presentations. Experience our series of talks from the event here.
Join us in our ongoing HPC journey as we continue to champion collaboration, learning, and sharing.
People say
So I came across this article looking for help on configuring multiple ports/users for TigerVNC for a training class we are to start. I saw someone spoke about ThinLinc. I went to their website downloaded it, and can't believe how this is not more popular, its utterly a God send for people that need a vnc tool. It's fantastic.

I highly recommend ThinLinc!
rob_morin (Reddit)
I found the software to be very light and responsive: it's almost as if I was using the computer locally. I used to copy to my notebook the post-processing outputs of the numerical simulations (videos and images) that I run on the workstation. Now, using ThinLinc, I view such results remotely (videos and images load and run with great performance).
A.B
Who uses Thinlinc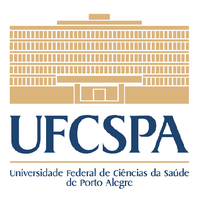 UFCSPA – Universidade Federal de Ciências da Saúde de Porto Alegre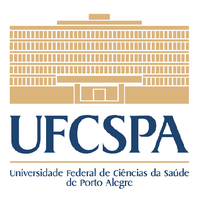 UFCSPA – Universidade Federal de Ciências da Saúde de Porto Alegre
ThinLinc has been used by scientists at the Beam Physics Group (GFF) at the Federal University of Health Sciences of Porto Alegre (UFCSPA), Brazil, to accelerate and optimize this crucial work in developing treatments for tumors.

Purdue University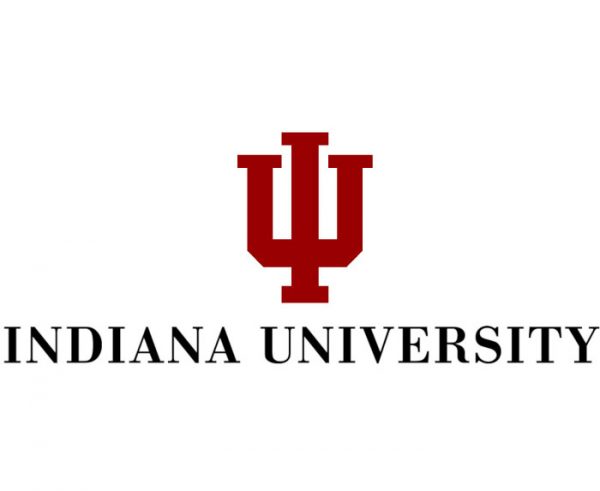 Indiana University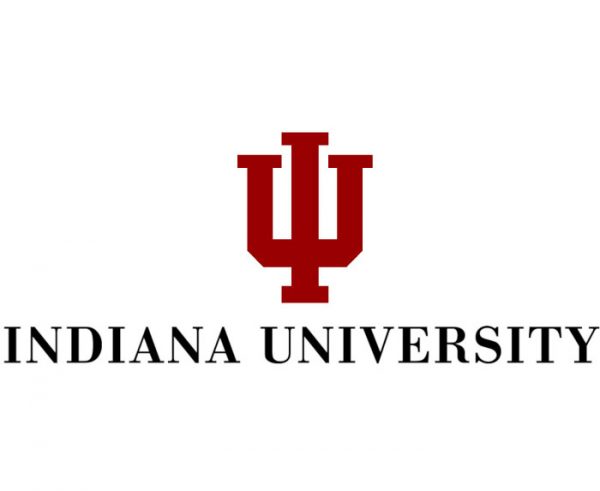 Indiana University
ThinLinc is used to give hundreds of people graphical access to the university's supercomputer without any noticeable latency. ThinLinc's local drive functionality is very popular at Indiana University.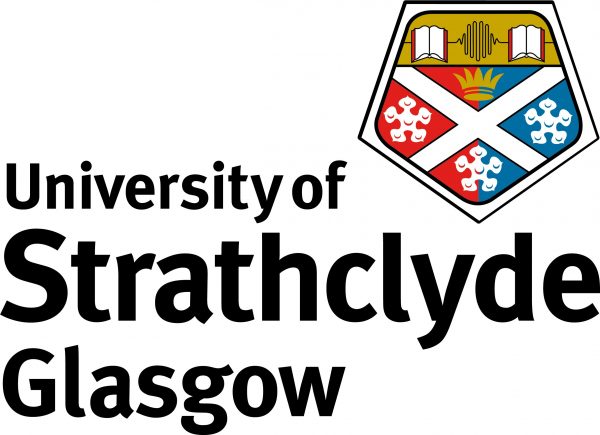 University of Strathclyde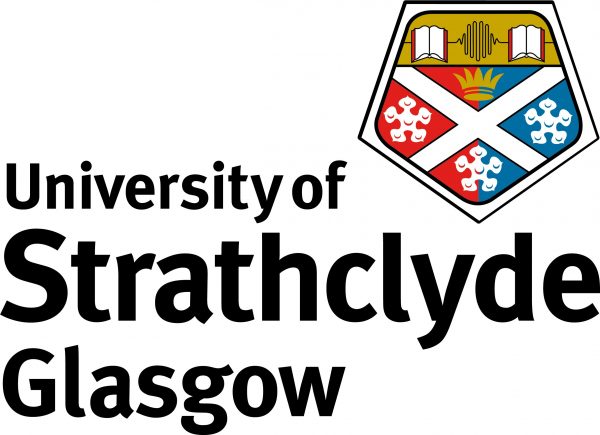 University of Strathclyde
The HPC systems at the University of Strathclyde are accessed through ThinLinc.

Linköping University


Uppsala University


Lund University

Lund University
ThinLinc is part of a system that provides a user-friendly and scalable desktop environment for HPC and visualization at Lund University.

Technical University of Denmark

Technical University of Denmark
ThinLinc gives thousands of students, researchers and faculty reliable and secure remote access to the University's cluster.